A planned movement is happening around to create fear in the minds of  Muslims, to create Hindu-Muslim divisions and stir up communal riots by spreading lies on a law passed by Parliament. The Citizenship Amendment Act of 2019 does not deport anyone; Instead, it is for those  who have been living as refugees for decades due to religious persecution. There is no protection under this law for genociders and murderers.
The Indian Citizenship Act, 1955 was made in 1934 by the British Government and enacted in the Independent India in 1955, in accordance with Articles 1 to 11 of the Constitution. In 1951, there was a law requiring the creation of the National Citizen's Register of Indian Citizens under the Congress Government. But successive congress governments didn't take any action. So far the following amendments have been made to the Citizenship Act.
1. Citizenship Amendment Act 1986
2. Citizenship Amendment Act 1992
3. Citizenship Amendment Act 2003
4. Citizenship Amendment Act 2005
5. Citizenship Amendment Act 2015
6. Citizenship Amendment Act 2019
India was divided on the basis of religion. Pakistan was created for the Muslim community on the basis of religion. But India remained a secular country.
In 1950, India had about 3 crore Muslims. Now it is over 18 crores. This means that the Muslim minority in India has increased from 3 crores to over 18 crores in the past 70 years. In April 1950, Jawaharlal Nehru and Liaquat Ali Khan signed the agreement for the complete protection of minorities (Muslims, Christians in India – Hindus and Christians in Pakistan) in India and Pakistan. In the Constitution of India, when the minorities were given more rights compared to majority, the Liaquat Pact went useless  in Pakistan. There, the minorities were brutally persecuted.They have been subjected to various cruel acts, including murder, rape, destruction of temples and the taking over of land. Over time, minority groups were forced to convert, and minorities fell from 22% to 1%. Pakistan is the country where a Christian woman who drank a glass of water from a Muslim woman has been sentenced to death for allegedly committing religious thwart. Pakistani fanatics and terrorists hunted down Hindus, Christians and Sikhs with the help of the Pakistani military. Neither the Congress government nor the leaders of the Congress at that time responded in any way. In 1971, Pakistan military committed atrocities in Bangladesh. There have been instances where Hindus have been killed after removing their dresses and looking at their genitals to see if they are Muslims.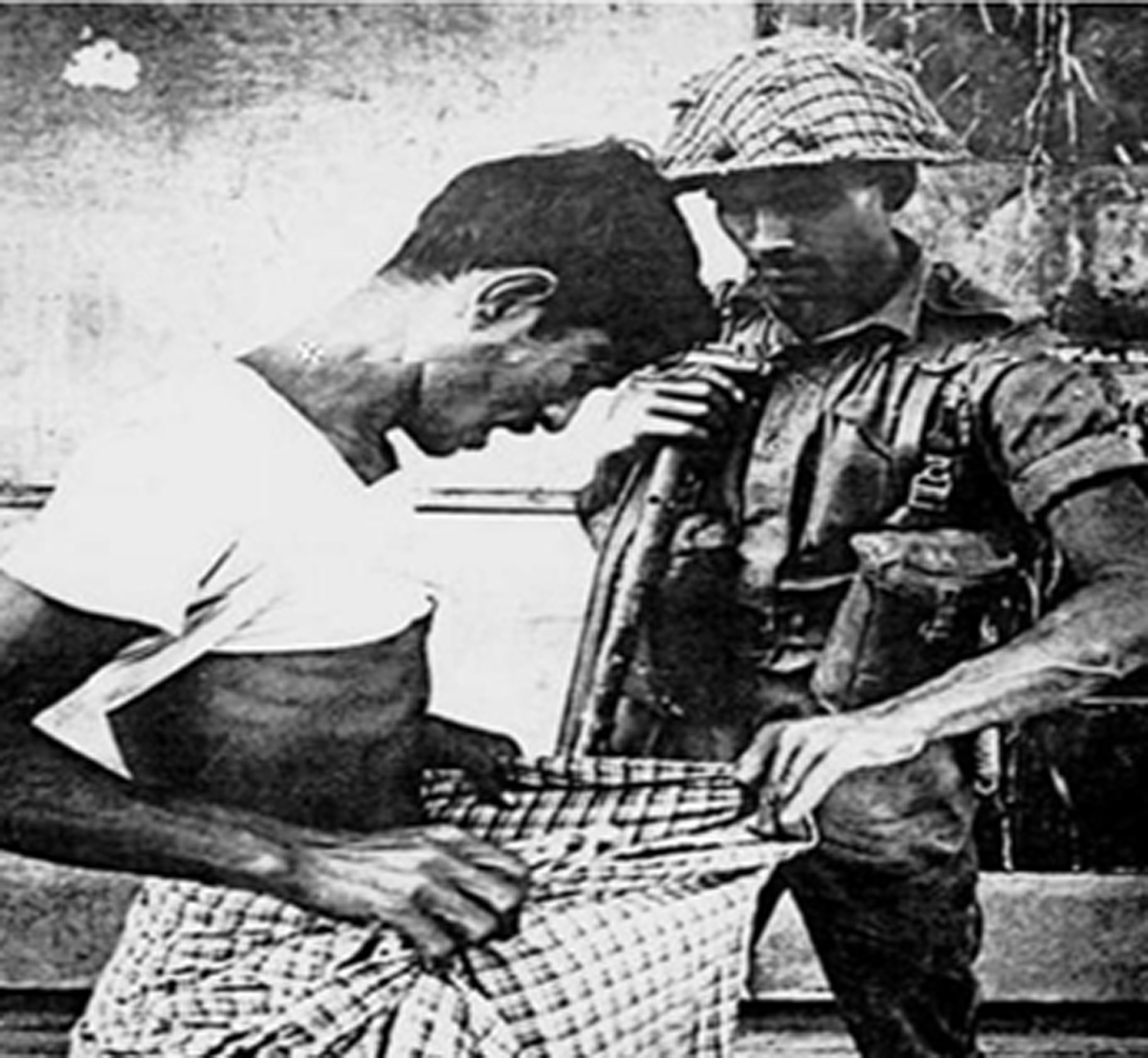 More than three million Hindus were killed that time, and over four lakh women were raped. Later, Bangladesh people, with the help of the Indian Army, liberated Bangladesh from East Pakistan. Ninety thousand Pakistani soldiers were taken as prisoners. At that time, even though the Shimla Agreement was signed, the Congress government did not take any measures to ensure the safety of Hindus, Christians and Sikhs in Pakistan. Despite the constant hunting , there were some who were able to find refuge in India. To give Indian citizenship to them and  Pakistani and Bangladeshi Muslims who followed them there has been only same consideration so far. But over the years – Manmohan Singh, former prime minister in 2003 and the Communist Marxist Party in 2012 – have addressed and passed resolutions demanding special consideration for those who have come to India as minority refugees from Pakistan and Bangladesh.
Indian Citizenship Act stipulates the following things:
1. All persons born in India from January 26, 1950 to June 30, 1987 are Indian citizens.
2) A person born in India from July 1, 1987 to December 2, 2004, whose parents were Indian citizens is an Indian national.
3) Any person whose parents have been an Indian citizen since December 3, 2004 and who is not an illegal immigrant, is a citizen of India.
4) To apply for Indian citizenship one can stay in India for 7 years and apply for nationality and stay here  for the next 12 years and become an Indian citizen through naturalization process.
5) Illegal immigrants are those who come to India without any documents. They will not be granted citizenship.
6) The CAA is a bill to grant Indian citizenship to Hindus, Sikhs, Buddhists, Jains, Parsis and Christians from Afghanistan, Pakistan and Bangladesh who came to India as refugees before 2014 and are minorities in their respective countries.
7) Under this bill, everyone who came after 2014 will be treated as illegal immigrants.
8) The NRC is intended for Indian citizens only. The NRC is a bill aimed at identifying,  and returning illegal immigrants and limiting the resources of the country to Indian nationals only.
9) Unauthorized immigrants will be expelled.
10) It is the responsibility of the States / UTs to find and list illegal immigrants.
The Congress has not spoken out against Hindu, Christian and Sikh religious persecutions in Pakistan, Bangladesh and Afghanistan only but also they did nothing against the brutal slaughtering of Hindu pundits in Kashmir and rape and murder of women there. More than 5 lakh pandits have fled their lives to the streets of India, seeking refuge in their own country. Should those who have reached the climax of torture be with those who persecuted them? Of course not.
India gives citizenship to the religious minority groups in those countries, such as Pakistan, Bangladesh and Afghanistan, who are unable to tolerate the persecution of the majority sections of the Muslim countries.
Citizenship Amendment Bill 2019 says that people from Hindu, Sikh, Jain, Parsi, Christian communities of Pakistan, Afghanistan and  Bangladesh  who have entered our country before 2014 December 31 and staying here to save their lives, will not be  considered as illegal immigrants. Others who cross the Indian border from these countries without any document will be considered illegal intruders. Any citizen of these countries – including a Muslim – can obtain citizenship in India under Article 6 of the Indian Citizenship Act.
Asylum seekers in India before December 31, 2014 are now granted citizenship . For these category citizenship through naturalization will be available after 5 years. Prior to that, it was available for those who have completed 11 years. The question then naturally arises: why are secular parties like congress, parties like Muslim League, , non-religious comrades, and neutral media shout?
Wherever in the world when Muslim terrorism and terrorist attacks occur, its investigation reaches India and especially Kerala. There are already about 30 lakh people from other states living in Kerala. The vast majority of these records are from the Murshidabad district of West Bengal. Crores of people have been infiltrated into Assam, Bengal and various other states across India. The Congress government that ruled India for over 60 years since 1951 had not taken any action against this infiltration. We are also aware that a BSF commandant from Pathanamthitta has been arrested for illegally facilitating (after taking a bribe) these infiltrators.
Infiltrating into India which has  a land border of 16000 km and a sea boundary of about 6000 km is still not an impossible thing. The US is building a massive 6,000-kilometer-long wall to prevent infiltration from Mexico. Remember that US which is three times bigger than India has only three million people.
The Citizenship Amendment Act does not affect any existing Indian citizen. Whether they are Hindu, Christian or Muslim, this new amendment does not cause any problems. All of them will remain Indian citizens. However, the Act provides provision for taking action against persons who are card holders as overseas Indian nationals outside India and work against India. The present movement is by saying that  Muslims are being excluded. Any person who acts contrary to the provisions of this Act or any other law prescribed by the Central Government may face legal action, after they are provided with the required chances to prove their points.
Persecutors from Pakistan, Bangladesh and Afghanistan are excluded. Citizenship is not granted to those who are involved in terror activities like 2008 Mumbai attacks, those who have been trained in terrorist attacks in India and are preparing for a religious state.
This amendment is intended to guarantee the right to life. It is certain that this amendment does not protect the right to kill, the right to illegally come and work in India, the right to religious polarization and the right to terrorism.
However, under Article 6 of the Indian Citizenship Act, anyone, including Muslims from Pakistan, Bangladesh and Afghanistan, can apply for Indian citizenship. Therefore, the claim that Muslims from these countries are excluded religiously is baseless. All that has happened is that the time limit for minority Hindus, Christians, Sikhs, Jains and Parsis to come to India for life is now reduced from 11 years to 5 years. And that is only for those who came to India before 31st December 2014.
Therefore, those who oppose the law are only those who have set out to create an Islamic state in Kerala and India. The Congress and the Left are backing these terrorists in search of their vote bank.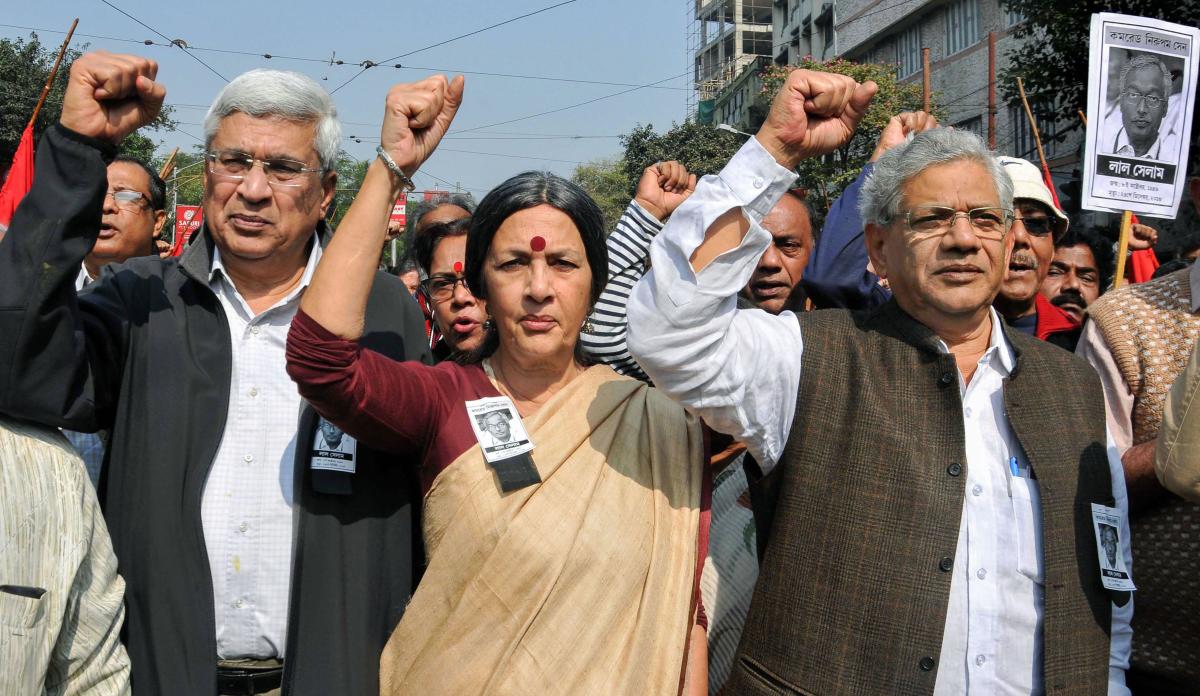 We should not be surprised at what the Left and the Congress are doing. One thing to note. In Hyderabad a few days ago, a girl – a doctor – was abducted, brutally raped and then burnt alive. When the police shot and killed the four accused in that case, the vast majority of the people in this country took it for granted. This is what the country saw when the police executed the death penalty for 4 people who brutally murdered a girl.
But the Congress and the Left  are two groups who gave pension to those who did brutal genocide of thousands of Hindus in 1921 and raped women and girls, and forcibly converted thousands of people plundering their wealth and acquiring their lands by setting fire on register offices in the riot called Malabar Riots also known as Mapila riot-or Khilafat Riot. So they will do more for the Muslim vote. They do not care about the integrity and security of the nation. Their target is the vote bank for temporary gains.
In addition, the police have not taken any action against those who chanted in the march "Swords of 1921 were not lost in the Arabian Sea" during the PFI-led protests. Don't expect anything else under Pinarayi Vijayan. Anyway, one thing became clear. They admitted themselves that the Hindu massacre was carried out with the use of swords in 1921. However,those who threaten should know that India and Malabar in 2019  are not India or Malabar of 1921. SDPI National Leader Mohammed Faizi declared 'Should Hindus live here in India without fear?' As if the terrorists will decide it. No action has been taken by the police.
There is a question why such measures are not being implemented to people in Sri Lanka and Myanmar. First of all, Sri Lanka and Myanmar are not religious states. Second, those countries are ready to accept those who have fled. How many Hindus, Muslims and Christians who are living for 40 or 50 years in Saudi Arabia have been granted citizenship there? How many more will be granted citizenship?  Why the  Congress, the Left and the Muslim League are not responding to what they have done to ensure the jobs and livelihood of their citizens through Nitakhat and Iqama. More than 400,000 Pakistanis have been expelled from Saudi Arabia for illegal entry.
The law, now in force, is what the Jan Sangh and the BJP have included in their manifesto for more than 68 years. It should be remembered that the people of India gave a two-thirds majority for the manifesto that covered these same matters. There are more than 60 Muslim countries in this world. Why the  people from Pakistan, Bangladesh and Afghanistan are not allowed to cross their border? Why they don't give citizenship? Rohingya Muslims do not even have access to Muslim religious countries. Remember that the Rohingya who bombed the Buddhist Monastery in Gaya were arrested from Malappuram district. The Congress and the Left who are calling for violence and are asking to give them Indian citizenship have joined the ranks of religious fanatics.
The protests in Assam were different. There, under the instructions of the Supreme Court, the court conducted a survey of Bangladeshis who came after 1971. The Assam people want it to be in 1971 and not extend it until 2014. That too has nothing to do with the struggles in other parts of India. Not only that, but all the uprisings there have been over.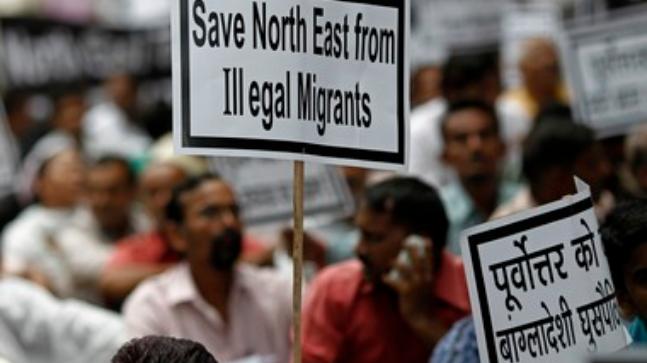 Most of the refugees in the world are from the Muslim community. The vast majority of them are from Muslim religious states. They have created religious states in the name of Muslim Ummat (DAMA), killing one another and displacing hundreds of thousands of people. Countries like the United Kingdom, Germany, France and Belgium have repeatedly confronted Muslim religious bigotry. Bombs, cargo attacks, and the killing of innocent people by refugees are common in those countries. They want it to be converted into Muslim religious centers.
Everyone should know the history of the nation of Lebanon. Lebanon was one of the richest and safest Christian nations in the world. But in the 1960s, they gave refuge to Palestinian refugees and Jordanian refugees. Those refugees killed Christians in Lebanon and made it a Muslim majority state. It was later converted to a religious state. Today only terrorism exists there.
In the recent British election, the conservative Boris Johnson won by a landslide. The main reason for this is the reflection of the British citizens' opposition to the Muslim terrorists who infiltrated and migrated to England. Everywhere they say they should come as refugees and enforce 'Sharia Law'. Hundreds of women are raped daily in Sweden. It is these refugees who are doing everything.
Two years ago, some 3,000 Bangladeshis living in Bangalore told the media that they were all Bangladeshis and that they had come here and organized a voter ID card and voted for Congress. Similarly, when Fasal Ghafoor, the president of the MES, spoke at a PFI conference several years ago, he emphasized on how Muslims can empower the caste-divided Hindu society. Akhbaruddin Owaisi preached that if the police force is withdrawn for 15 minutes , all the Hindus in India could be terminated. Mujahideen Balussery in a speech told that within 10 years Kerala can be made an Islamic State. People like them are behind those who ask to give Indian citizenship to infiltrators from Pakistan. They are trying to create an Islamic Caliphate first in Kerala and later in India. We must remember that former Kerala Chief Minister VS Achuthanandan warned that by 2020 there were attempts to transform Kerala into an Islamic State. Along with this, it is also worth noting that many people are engaged in such things in Keralalike love jihad, ISIS ties, hawala, drugs and gold smuggling. They are supported by the Congress and the Left. Ramesh Chennithala and the Left will change their stand if in Kerala at least half of  existing 54%  Hindus are ready to vote together.
Should India be a secular state? Do those who have come to India for their lives have been guaranteed the right to life, when they have been tortured as a minority in the Muslim religious states of Pakistan, Bangladesh and Afghanistan? The question is whether or not to give arms to those who want to make India an Islamic country. Patriotic Muslims should therefore read and understand this Citizenship Bill. The law says at first that asylum seekers from these religious lands will not be treated as illegal infiltrators. Any lawsuits against them now and then will be eliminated with the enactment of this Act. However, Scheduled Tribes in Assam, Meghalaya, Mizoram and Tripura are exempted from the Act.
This Amendment Bill does not apply to Articles 14, 15, 21 or 25 of the Constitution of India. Moreover, parties including the Muslim League have filed complaints in the Supreme Court. The Congress, the Left and the religious extremists, along with the Muslim extremist groups, are unleashing aggressive and communal propaganda to make the country unsafe.
The Chief Minister of Kerala said that no amendments to the law would be implemented in Kerala. The Chief Minister must first read the Constitution. By virtue of Article 11 of the Constitution, the Center has a statutory power. If you don't comply, you will have to resign. Or somebody else has to take the CM post. Or else the governor will have to take over the administration.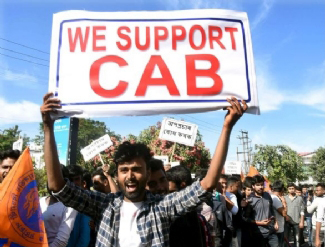 Article 6 of the Indian Citizenship Act allows any non-Indian to apply for citizenship in any part of the world, including those from Muslim religious states. Therefore, the false propaganda that Muslims in Pakistan, Bangladesh and Afghanistan can no longer obtain citizenship in India is completely false. Why do the Left, the Congress and the Muslim League, along with the religious extremists, try to create communal tensions in India, demanding that the oppressed and the oppressor get the same opportunity to become an Indian citizen? The Congress leaders who believe for political gains that India's security and integrity are not the important things and the Left, which seeks to hide the state's economic crisis and mismanagement, have found that in religious extremists. We should also consider along with this the case of Subramanian Swamy that Congress leader Rahul Gandhi has British nationality. Similarly, when India became independent, why did Prime Minister Nehru not seek to ensure security for Hindus, Christians and Sikhs in Pakistan? It must be verified that the minorities in India have been granted more rights than the majority. On January 27, 1948, Mahatmaji demanded the dismissal of the Congress. Mahatmaji was killed on January 30. When a crime is committed, an important part of the investigation must be about who is the beneficiary of that crime. Such an inquiry was not made into Mahatmaji's assassination.
Those who enter India without proper documents should be expelled under the Foreigners Act. This means that in order to expel even the current intruders, they must complete the procedure under the Foreigners Act in a court of law. Neither the Congress nor the Left has anything to say on this law. It is easy to break into someone's house and get kicked out. But even in the case of illegal entry to India, if they are to be expelled, there is a legitimate way.
The Left and the Congress have become the slaves of militant organizations that use every means to establish the Islamic State in Kerala as its initial step to establish Islamic State in India. They mislead the ordinary Muslim people. Patriotic Muslim Brothers should read this Law, this Law Amendment, Indian Citizenship Act and Foreigners Act. There is nothing anti-Muslim in this. For whom these MLAs and chief ministers who have taken the oath of integrity and security of India violating the oath?. There is  only one answer  that can be given to the religious fanatics who create fear about a non-existing thing and create communal tension in the country to overthrow the central government. The people of India will sabotage your efforts to destroy the Indian nation. You see, the people of India, who have been cheering the police who directly punished those who brutally raped and burned the girl in Hyderabad are watching this . They see the support you give to those who have done even worse. Remember! It is best not to let that excitement rise up against you. I know that if at least half of the Hindus of Kerala decide to vote together, it will destroy your minority religious appeasement in Kerala. Remember that it is not too late.
In 2005, Mamata Banerjee spoke passionately about the same demand in the Lok Sabha. Earlier, the Indira Gandhi government granted citizenship only to Hindu refugees from Uganda and Sri Lanka. Similarly Mahatma Gandhi himself said that if there were any difficulties for the non-Muslims to stay in Pakistan, they would come to India and we should accept them. Later Pandit Nehru repeated this. In fact, those who should protest the act were Hindu, Christian, Sikh, Jain, Parsi and Buddhist. This is because, those who faced religious atrocities despite being one among the 22% and 33% minority populations of Hindus and Christians in the Islamic religious states of Pakistan, Afghanistan and Bangladesh,  are now only 1% in Pakistan, less than 7% in Bangladesh and only 7,000 in Afghanistan. They will continue to be the victims of more cruel acts. If they had to come to India, they would not be covered under the current law. Similarly, for those who had to come to India in this manner from January 1, 2015, the present legal protection is not guaranteed. Thus, it is these perpetrators who deserve to protest if there is any protest.
The Indian Citizenship Register is now a citizens' document prepared in Assam by the Supreme Court of India under Rajiv Gandhi's 1985 treaty. In other states, this date may not be used when it is implemented. In West Bengal and Kerala, all this has to be done on different dates. Or, at any given date, the list of existing citizens would be compiled and the Hindu, Muslim and Christian alike would be required to submit the same. This will not be a problem for those who are already Indian citizens and for any group of Indian citizens living here by birth. Some say they don't have a birth certificate. Many people, like me, do not have a birth certificate. That is because it was not mandatory to register the birth in the Panchayat at that time. However, the same things happen to any Muslim citizen in India, the President, Prime Minister of India and any other citizen. In other words, the Indian Citizenship Register is a list of Indian citizens of a certain date in India. The General Elections of India were held in 1952, shortly after the assessment of citizens in 1951. The citizenship Register is thus to identify non-citizens when they come later. This is a common practice in most countries of the world. No Muslim citizen can be expelled from it in the name of religion. Moreover, such a citizenship register can be finalized only by examining its tribunals and subsequent courts. Therefore, it does not cause any fear and anxiety to the Muslims of India.
In Assam the situation was different. There, Rajiv Gandhi and later the Supreme Court of India headed the Citizenship Register. The people of Assam demands not to change the list of citizens from 1971 to 2014. They want it to preserve their culture and their language.
The vast majority of those who oppose the Citizenship Bill do not read the Citizenship Amendment Act, the Citizenship Act, the Passport Act of 1920, or the Foreigners Act of 1946. We can see that some film actors / actresses in Kerala reacted to this without even reading it. It implies one thing. By Whose money is Malayalam movies in Kerala run today? Their voices are heard through these actors / actresses. Like the merchants whose money is in their possession, many celebrities are ready to show any circus at the behest of the owner of the goods. They do not care about the law, study it, nor care about the safety or the integrity of the nation. some of them for their own gains indirectly say that the prime minister should be assassinated.
Those who protested against the execution of Yaqoub Memon, who declared that the a grave would be build at Jamia Millia University for  Hindus, falsely claimed that the police had shot dead many students were all part of the Islamic State agenda. They are organizing protests against the Citizenship Bill. Anyway, they  aim at destabilizing India from the inside out, by spreading misunderstandings among the common Muslim community. They feel that it would be easy to bring about Islamic rule with the help of left-wing extremists in India.
Some say that the Innerline permit system exists for Indian citizens to enter some states. The Innerline permit system has existed in many states in the Northeast as protected areas since 1873. This was in the days of the Congress governments, except in Manipur. Similarly, the Innerline permit system also existed in Leh district of Jammu & Kashmir.
Some people ask whether the Citizenship Amendment Act has anything to do with the NRC. The General Elections of India were held in 1952, after the creation of the Indian Citizenship Code in 1951. At present, only the issue of Assam exists. When things became clear in Assam, the agitations also ceased. The cause of the agitation was to preserve their culture and their language. When the citizenship register is for all of India, it affects only Indian citizens. Non-citizens cannot be included in it. Therefore, there is no question that it affects only the Muslims. Now, a Muslim citizen of Indian origin should not worry about it.
Some have asked why Nepal, Bhutan, Myanmar and Sri Lanka are not included. In these countries, people belonging to  e minority religions of Pakistan, Bangladesh and Afghanistan are not persecuted. There is no need to legislate bill for a nonexistent thing. Another argument is about the Ahmadiyyas of Pakistan. The Namboodiri and Brahmin sects make up about 1% of the Hindus in Kerala. During this period, they are facing severe difficulties both financially and otherwise. But aren't they  Hindus? The same is true of the Islamic sects. The Ahmadiyya sect was one of the most dominant section which tried to divide India for the creation of Pakistan. There are about 49 sub-sects in Islam. Each of these sects cannot be seen as facing religious persecution of Islam.
The next question is whether this violates Article 14 of the Constitution. Law experts including Harish Salve agrees that the amendment is a "reasonable classification". And  the Supreme Court did not even give a stay on the petitions against it. It points out prima facie that there are no such violations.
The women of the Yezidi sect are haunted and persecuted by extremist Muslim communal extremists. Let them come to India. If they are granted Indian citizenship, would it be fair to give citizenship to those terrorists who follow them? Therefore, the oppressed and the oppressor need two justice.
All nations in the world have very strict laws to protect their citizens. Take, for example, the United States. There are many Indians who, even after 20 years, cannot get a citizenship. The United Nations Commission for Women has reported on atrocities on minorities in Pakistan. This law in India is made in accordance with the United Nations Directive on Minority Rights.
Some feel that it is Muslim when they hear the word minority. But all the minorities in Pakistan, Bangladesh and Afghanistan are non-Muslims. Another point to note is that if there is 50% or more Muslim populations in a nation, that  becomes an Islamic religious country. Why did none of them exist as a secular state?
The vast majority in Congress confess what Pakistan and Imran Khan say. Or we should see that in UN, Pakistan is using against India what  many Congress leaders are saying.
Ramesh Chennithala, who has visited the houses of the Scheduled Tribes, should visit the refugee areas where Kashmiri Pandits reside. If you can stay in Pakistan or Bangladesh with Hindus for a while, it would be good to get a better understanding.
In India, which has 29 states, 9 union territories and 137 crore people, it is only in the infiltration centers of Bengal, 2 terrorist universities, religious extremists in Kerala, and the social media of those extremists that the bill is creating tensions. India, with its many millions of Muslims, Hindus, and Christians, is quiet.